Mohegan Sun Arena - CT | Uncasville, Connecticut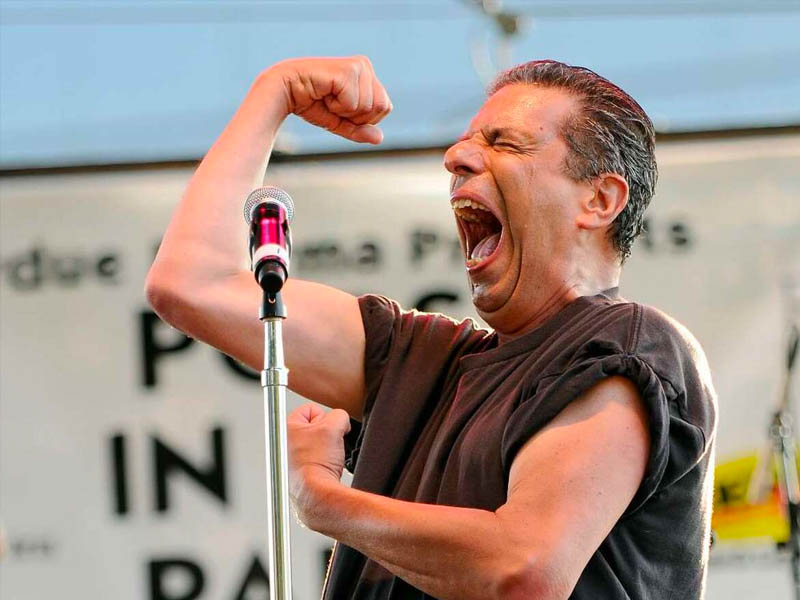 Start your 2024 with a bang by checking out a sensational rock shindig designed to liven up all your senses! The illustrious Jon Bauman, a.k.a. Bowzer, is delivering another start-of-the-year show, and same as last year, it's anticipated to be a doo-wop celebration! Bowzer's Rock 'N Doo-Wop Party Volumen XXII is set to be the most exciting rock spectacle this winter, and Bauman is inviting everyone who wants to enjoy this old-school rager! Returning to the Mohegan Sun Arena, Bowzer and his friends are expected to set the night ablaze on Sunday, 14th January 2024! It's the most exciting rock show in Uncasville, Connecticut, and luck for you, tickets are now up for grabs! Attendees can look forward to a plethora of greaser hits, including the iconic "Sha Na Na." If you want to see the legendary Doo-wop rocker Bowzer deliver his high-energy set at the Mohegan Sun Arena, you better get a move on those tickets! The party is now open to all rockers and music lovers! Hurry and click on the Get Tickets link now!
Last year, Bowzer delivered the Rock 'N' Doo-Wop Party to eager fans in Uncasville, Connecticut. The highly anticipated show lit up the Mohegan Sun Arena with an incredible plethora of performers. The esteemed host was none other than Jon "Bowzer" Bauman, who became famous for his unprecedented Doo-wop hit, "Sha Na Na." Last year's celebration was a night to remember, but attendees can now look forward to another memorable event as Bowzer brings back the Rock 'N' Doo-Wop Party for another year!
Making its phenomenal return to the Mohegan Sun Arena, fans from Connecticut and beyond can anticipate a myriad of doo-wop stars, such as Kenny Vance & the Planotones, Gary "U.S." Bonds, Jay Siegel's Tokens, the original lead singer of The Crystals – Lala Brooks, and The Dubs, JOey Deee & The Starliters. But wait, there's more! Bowzer has also invited many of his outrageously incredible friends, including Johnny Farina from Santo & Johnny, Frank Pizzaro (former lead singer of The Platters), and Rocky and the Rollers. Last but not least, Bowzer & The Stingrays will make a high-energy performance as they deliver their iconic hits! If you think that will be all, wait till you learn that Bowzer has also invited special guests. Bobby Brooks Wilson, Son of Jackie Wilson, will be coming to perform staples, including "Lonely Teardrops."
Same as last year, Bowzer will be hosting the night. The esteemed TV personality and host has turned his doo-wop, '80s greaser gig into a phenomenal career. Bowzer's penchant for music and stage presence has made him a natural in front of the camera. Hence, the old-school rocker has become one of the most recognizable faces in American TV, hosting iconic shows, such as NBC's Match Game-Hollywood Suwares Hour and Pop 'N; Rocker Game. He has also co-hosted the LA radio show, L.A. in the Morning, in addition to hosting the docu-series, "The Story of Rock 'N Roll."
Bowzer has been hosting the Rock 'N' Doo-Wop Party for over a decade now, and this 2024 celebration is his 22nd party! So, if you want to have a great night out on Sunday, 14th January 2024, you better hurry and score some tickets and see the doo-wop legends at the Mohegan Sun Arena!