Mohegan Sun Arena - CT | Uncasville, Connecticut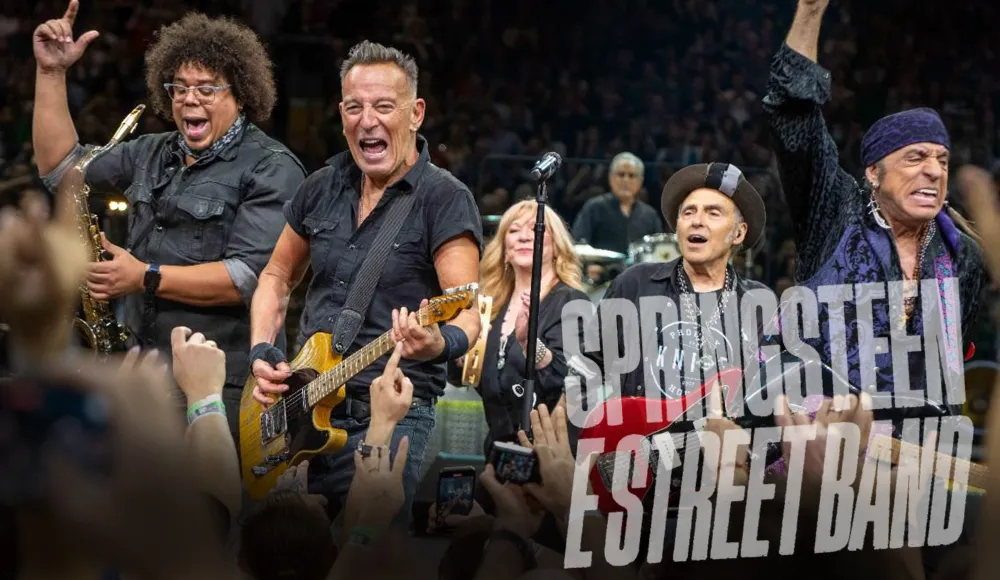 Bruce Springsteen is back! Following a brief pause to his 2023 Tour with The E Street Band to take some time to recover, the man just announced that he's heading back to the road this coming spring. Launching a new trek, he's set to rock it all out, hitting the stage at Mohegan Sun Arena on Friday, April 12 of the new year. Back in full swing, definitely 'only the strong survive, and he's definitely alive and kickin'! Selling over a hundred-fifty million records globally, he's widely known as "The Boss", churning out some of rock's best and most highly-acclaimed albums in history. With a bunch of multi-platinum records under his name, a night with Springsteen never fails to deliver honest rock tunes that get everyone's heads banging and cheering to the beat. Audiences are in to witness his greatest hits and crowd-favorite records live on stage. A legendary night filled with timeless hits. Book your tickets now!
Following a quick break to recover from his peptic ulcer disease, 'only the strong survive, and Bruce Springsteen is alive and kickin'. Conquering disease, the man is set to continue his postponed 2023 Tour across North America, kicking it off this coming Spring of the new year. He's bringing along his longtime partners, The E Street Band, rocking it all out to his timeless hits and massive crowd favorites. Widely credited as "The Boss", Springsteen is bound to keep his honest brand of rockin' hits on the live stage.
Upon the postponement of his 2023 tour dates, "Thanks to all my friends and fans for your good wishes, encouragement, and support. I'm on the mend and can't wait to see you all next year," he wrote.
After the Covid-19 pandemic and his recent ulcer treatment postponed his last treks, the acclaimed rockstar is set to conquer every stage in 2024. Selling over 150 million records globally, there's nothing the man can't do. Taking his greatest hits and newer anthems to the stage, he's set to "Turn Back the Hands of Time" with timeless anthems as the crowd roars every lyric back to the singer.
Bruce Springsteen has 21 studio albums with over 70 singles that rocked radio and streaming airwaves. As the mastermind behind "Born in the U.S.A.", his music remains to be iconic anthems around the globe. His greatest hits include "Glory Days", "Rosalita (Come Out Tonight)", "Born in the U.S.A.", "My Girl", "Dancing in the Dark", "The River", and many more.
In a 2022 interview with Rolling Stone, the man shared how he's stoked to get back and play with the E Street Band. "Love the E Street Band. Can't wait to get onstage with them. Come 2025, it'll be 50 years together," he said. "Those are my guys, greatest band I've ever played with. We do something that's totally unique. I'm extremely excited to see Max behind me again and Roy on the keyboard and Garry [Tallent] on the bass and Steve [Van Zandt] to my side and Nils [Lofgren] to my side and Patti…everybody there. It's going to be a great, great time."
Inching closer to 50 years of rockin' it out together, Bruce Springsteen is jet-set to keep his legendary masterpieces where they belong - on the stage. Don't miss out on his resumed 2023 Tour kicking off Spring 2024 by booking those tickets now.