Mohegan Sun Arena - CT | Uncasville, Connecticut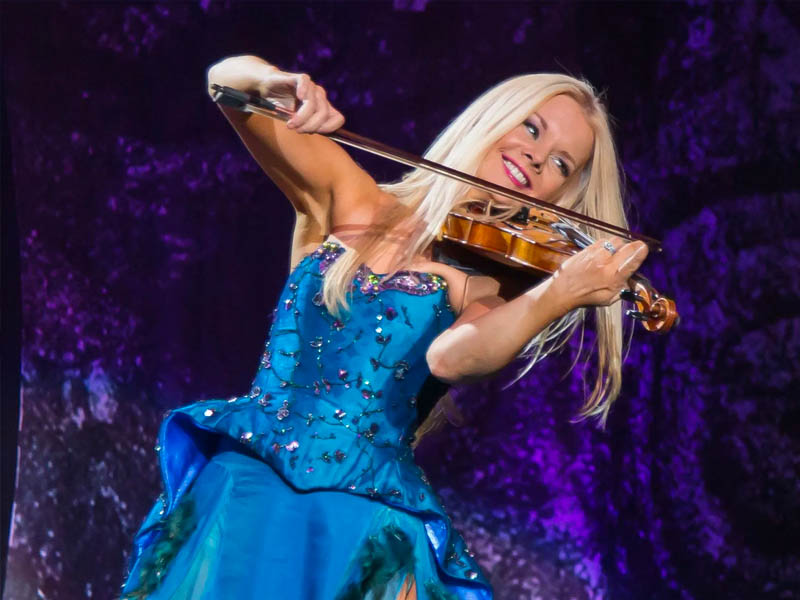 Celtic music fanatics can rejoice this upcoming spring season for an exhilarating series of concerts by Grammy-nominated quartet Celtic Woman! The folk Irish group, which has sold over nine million albums worldwide, is celebrating their 20th anniversary with a bang! The phenomenal celebration includes a whopping 60+ shows across North America, including a coveted stop in Uncasville, Connecticut! On Saturday, 23rd March 2024, fans can look forward to numerous folk staples as Celtic Woman delivers their high-energy setlist! This amazing group is expected to showcase their incredible talent, captivating vocals, and instrumentals as they light up the Mohegan Sun Arena! Celtic Woman has long established a large fanbase over the years, so if you're keen on catching them perform live, you should quickly secure tickets now before they're gone! Hurry and buy your tickets through the Get Tickets link to experience the outstanding live performance of Celtic Woman at the Mohegan Sun Arena!
This 2024, you have the opportunity to catch these amazing ladies performing live. As Celtic Woman celebrates their 20th year, the shows are guaranteed to deliver their career-spanning hits, fan favorites, and many more surprises. Fans will feel as if they've traveled into the past but also revel in contemporary music styles, thanks to the group's penchant for infusing modern music elements. Celtic Woman, composed of Mairead Carlin, Tara McNeill, Muirgen O'Mahony, and Emma Warren, is known for their exhilarating sets. The group has a flair for entertainment with their great musicianship and captivating vocals. Best of all, these ladies also have an incredible stage presence.
Celtic Woman's plethora of amazing sounds has always been the highlight of their shows. The quartet for Dublin has over 20 years of traveling the world under their helm, and this 2024, they continue their mission of spreading the beautiful sounds of their ancestors to music lovers. The group has been known to infuse Celtic music with crossover pop, classical, and contemporary music. This brand of music has attracted millions of fans from across the world. The unique blend of melodies, harmonies, and whimsical variations never fails to captivate new listeners every day. For this reason, the talented ladies of Celtic Woman have clocked in over a 100 million streams across music platforms. Their incredible work has earned them numerous accolades, including a Grammy nomination and being named Billboard World Album Artist of the Year (6 times). Their self-titled debut album notably topped the Billboard World Music Chart.
Catch them as they deliver their incredible music at the Mohegan Sun Arena. Attendees can look forward to a fantastic evening night out when they catch Celtic Womna's live concert In Uncasville, Connecticut. The Mohegan Sun Arena is known for its impeccable reputation in hosting the city's top concerts and events. Its excellent facilities, top-tier customer service, and great location make it the concert destination of choice for world-renowned artists like Celtic Woman and entertainment lovers alike.
This is your chance to experience the amazing live music of Celtic Woman by booking a trip to the Mohegan Sun Arena on Saturday, 23rd March 2024! Tickets are now available through the Get Tickets link!