Mohegan Sun Arena | Uncasville, Connecticut
The joy of Latin music will be heard loudly through the tunes of the rising superstar Christian Nodal this November 3 at the Mohegan Sun Arena as the Mexican hitmaker brings his "Foraji2 Tour" to Connecticut. Yes, you are in for a treat this fall because The Nutmeg State is one of the destinations of the Mexican singer-songwriter. Whether you're a die-hard Latin music fan or simply looking for an evening of incredible music, Christian Nodal's concert is an event you don't want to miss. Join hundreds of Latin music fans in celebrating the music of one of the fastest-growing artists in the regional Mexican music genre. Sing along to hits like "Adiós Amor," "De los Besos Que Te Di," and "No Te Contaron Mal," among many others. Tickets for this exciting show are now on sale, and you can reserve yours as early as today. Hit the "Get Tickets" link to secure one for you and your amigos!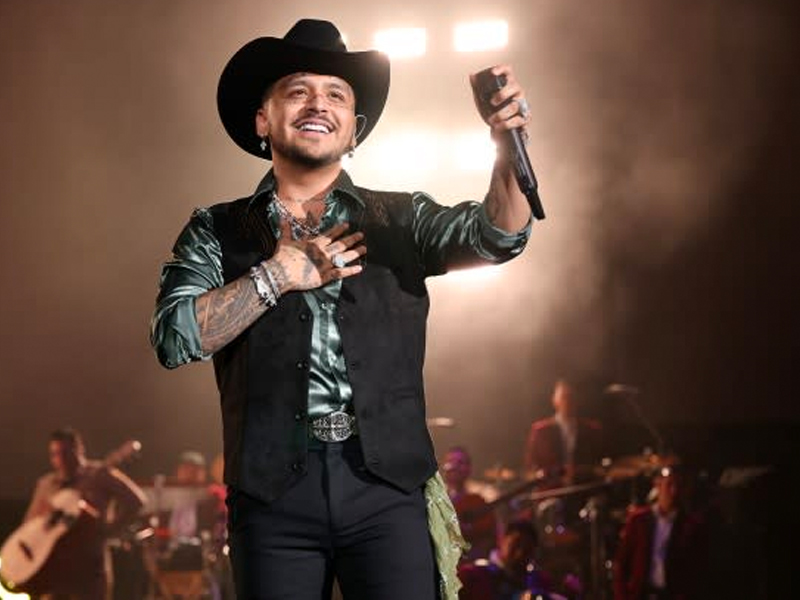 Christian Nodal is an award-winning multi-instrumentalist Mexican singer-songwriter known for releasing one of the most popular Latin music of all time. The 24-year-old artist is the fastest-growing artist in the regional Mexican music genre. Born in Caborca, Sonora, Mexico, he coined the term "mariacheño" as he fuses the classic sounds of mariachi music with the accordion. His charting, award-winning sound combines mariachi and modern pop hooks. He emerged in the music scene in a blast of light as his debut single "Adios Amor" was immediately registered platinum 21 times. The music video went on to have 688 million views and became an anthem for the Mexican National Team during the 2018 Russia World Cup.
Born in a musical family, Nodal started writing songs when he was 13 and posted videos of his performances on the internet. At the age of 17, he was signed to a record deal and appeared as a featured vocalist in the hit song "No Pasa de Moda" in 2019. His smash debut single "Adiós Amor" would go on to rank number one in the Mexican Regional Songs and number two on the Billboard Top Latin Songs for 33 weeks. It was released when Nodal was only 18 years old, putting his name as one of the artists to look out for. "Probablamente" and "No Te Contaron Mal" are only one of the many consecutive released songs that reached the top of the Billboard charts in the span of the artist's fresh career.
Nodal will be on the road this year as his exciting and fresh "Foraji2 Tour 2023" will be scoping across eight countries. Fans are ecstatic to know that the long-planned tour is coming to new heights as Nodal plans an exhilarating stage show accompanied by a line of his most iconic hit songs. Expect "De los besos que te di" and "Ya No Somos Ni Seremos" on stage as Nodal plans to deliver one of the most memorable concerts. Christian Nodal will be at Uncasville's Mohegan Sun Arena this November 3. Join him on an exciting journey to the top of his career. Gear up and get ready to set sail this year with the rising superstar. Get those tickets now!