Mohegan Sun Arena - CT | Uncasville, Connecticut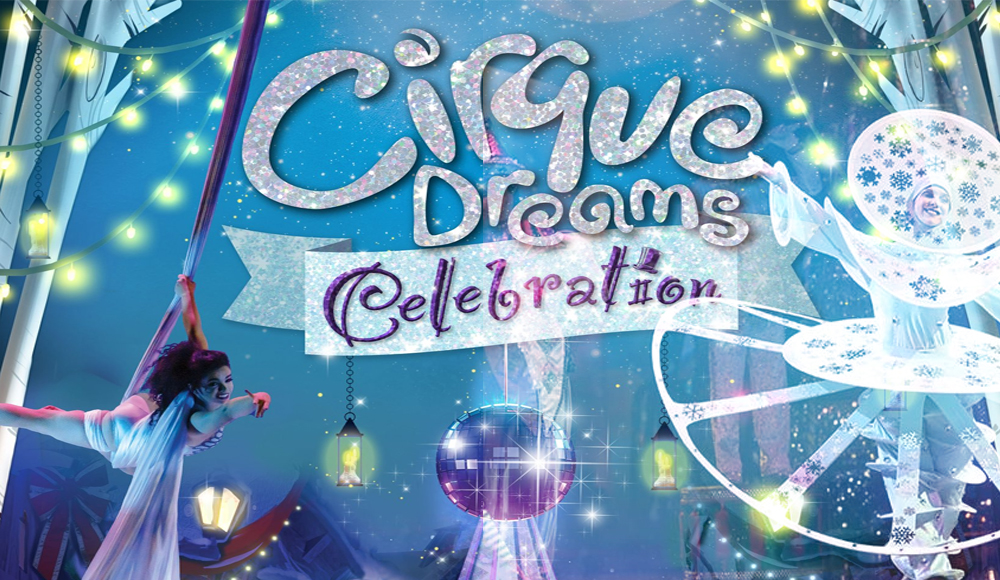 Seasons call for a celebration! Right before the new year strikes, Cirque Dreams' annual holiday tradition at Mohegan Sun Arena is staging its grand spectacular. Celebration is coming to you live on Thursday, December 28th, wrapping up a magical season for 2023. Broadway World exclaims that the show is "The Perfect Holiday Gift" for its astounding feats and magical characters making it a Christmas show like no other! With decades of experience in contemporary circus arts and musical production, Cirque Dreams never fails to amaze audiences with its holiday extravaganzas, and staging its grand finales at Mohegan Sun. Amidst the cold winter, it's definitely the place to share a bit of warmth through heartwarming stories and witnessing your favorite Christmas characters come to life. Moreover, get ready to get up and sing along to your favorite holiday tunes. So, better call mom, dad, the kiddos, and all of your loved ones on a celebration like no other. Book your tickets now!
Serving a dazzling series of shows this holiday season, Cirque Dreams is staging its grand celebration at Mohegan Sun as it wraps up an amazing year. The annual holiday tradition is back, and it's promising a grand celebration as it wraps up 2023. Definitely the perfect holiday gift as it brings heartwarming tales, holiday classics, and astounding circus feats to the live stage.
Since 1993, Cirque Dreams has mastered the craft of staging contemporary circus arts in amazing musical productions. With over 10,000 award-winning costumes and a slew of critically-acclaimed productions across various seasons and themes, they're now a world-renowned institution for circus arts. As the holiday season comes rushing in, they're sure to stage a celebration like no other.
"A new set of eyes should be added to my Christmas list…" the Dayton Daily shared. "There's no way the stunts I witnessed onstage actually happened as most of them aren't humanly possible."
If you haven't been to one of Cirque Dreams' Christmas Holidaze extravaganzas, Celebrations at Mohegan Sun is definitely gonna wow your spirits. If you've been thinking that Christmas just isn't the same anymore... give this show a chance. The seasons aren't just for the children, it's also a chance to heal every parent or adult's inner child. Sit back in awe as your favorite Christmas characters pop right up into life on stage. Witness toy soldiers, gingerbread men, Santa, and many more take over, wrapping up the year with heartwarming stories and countless gifts to share.
It surely is Christmas in our hearts! Kicking it off with a magical circus of your holiday dreams, the whole family's up to experience a winter wonderland. Singing your favorite classics such as "Deck the Halls", "Jingle Bells", and "Rockin' Around the Christmas Tree", you'll be living your childhood dreams. Now, for the kiddos, it's the perfect chance to witness their Christmas dreams come to life.
So, better get mom, dad, grandma, grandpa, and all of your loved ones together, as everyone celebrates the magic of Christmas in a spectacular show like no other. See you at Cirque Dreams: Celebration only at Mohegan Sun Arena. Book your tickets now!