Mohegan Sun Arena - CT | Uncasville, Connecticut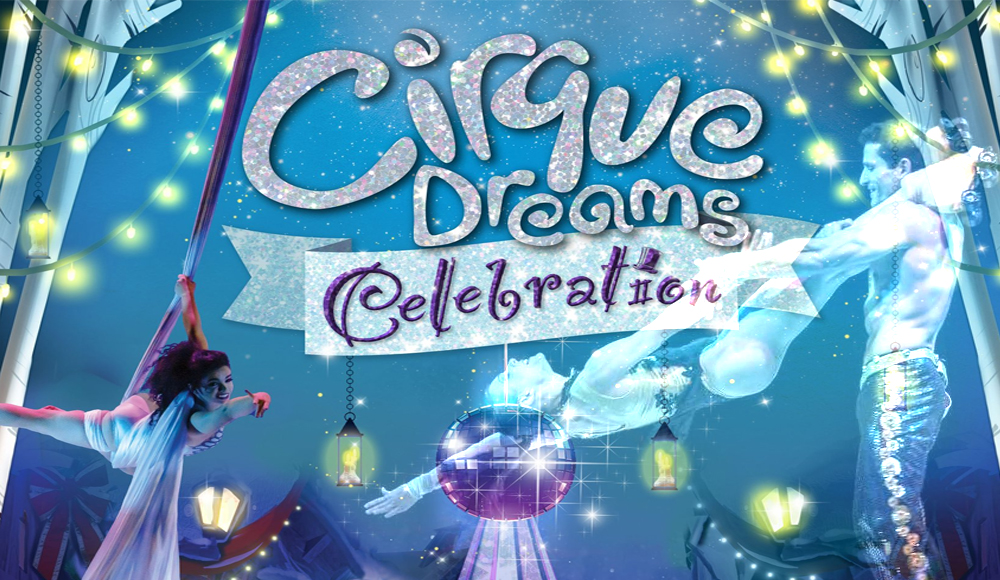 It's time to celebrate! As the holiday season comes rushing across the streets of Connecticut, mark your calendars now. The acclaimed Cirque Dreams production, "Celebration" is coming to you live at Mohegan Sun Arena on Friday, 29th of December for a spectacular like no other. Penned as "The Perfect Holiday Gift" by BroadwayWorld, its astounding feats and contemporary circus acts are definitely one for the books. Entertaining families across the globe since 1993, Cirque Dreams offers a slew of outstanding shows for every season. As the most wonderful time of the year comes, they're prepping up a show to keep the whole family warm during the holidays. The show will surely serve breathtaking feats, heartwarming stories, and your favorite holiday tunes. There's no better way to celebrate the true spirit of the season! Welcoming a new year of joy and blessing, join the celebration right at Mohegan Sun by booking your tickets now!
Cirque Dreams' annual holiday spectacular, "Celebration" is back at Mohegan Sun! Wrapping up this year's holidays, the Broadway-style production never fails to amaze families and friends across the city. Blending contemporary circus arts, heartwarming tales, and holiday carols, it's definitely a celebration like no other.
Since 1993, Cirque Dreams has been staging spectacular shows for every season. With over 10,000 award-winning costumes and critically-acclaimed productions, the contemporary circus act is now a world-renowned institution. This time around, they're staging their annual holiday tradition, closing off every year with a celebration.
Being one of their highly-anticipated year traditions, audiences can't wait to wrap up the Christmas season and welcome a brighter year with Cirque Dreams. It surely is the ultimate family bonding experience as everyone shares warmth amidst sparkling lights and astounding feats that illustrate the spirit of Christmas.
"A new set of eyes should be added to my Christmas list…" the Dayton Daily shared. "There's no way the stunts I witnessed onstage actually happened as most of them aren't humanly possible."
Dimming the lights and kicking off its magical circus, all of you are up to witness your favorite Christmas characters pop right up on stage. The holiday spirit will unfold right before your eyes. Words can't describe how unreal a Cirque Dreams show can feel.
Right before the new year takes over, get ready to experience a winter wonderland like never before. With an amazingly talented cast, the show also features original musical scoring, performing special renditions of your holiday favorites including "Deck the Halls", "Jingle Bells", and "Rockin' Around the Christmas Tree".
If you've been feeling like Christmas isn't the same anymore... We're here to tell you to give Cirque Dreams' Celebration a chance. Audiences and critics have expressed how the spectacular brought Christmas back to their hearts. It's like a holiday storybook brought to life!
So, as 2023 comes to a close, it definitely calls for a celebration. Bring your family, friends, and loved ones on a spectacular like no other only with Cirque Dreams. Book your tickets now!