Mohegan Sun Arena - CT | Uncasville, Connecticut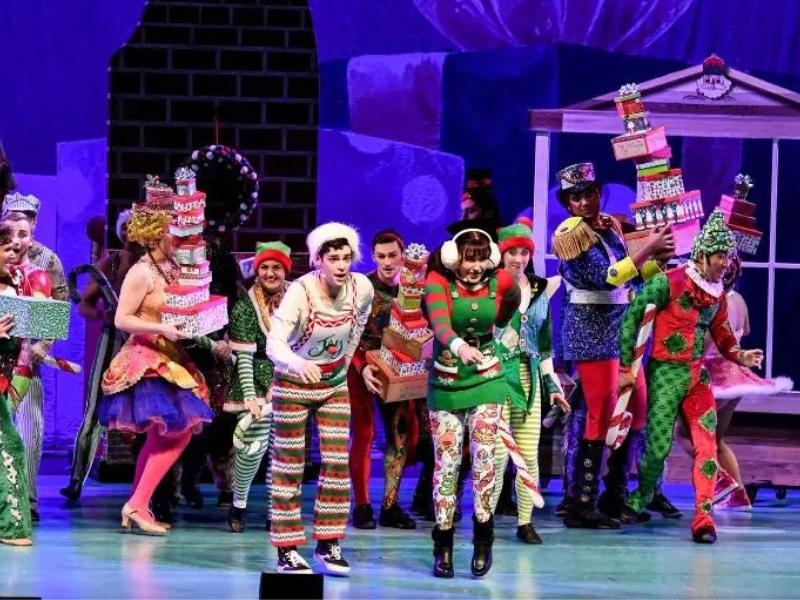 End this year the right way with Cirque Dreams: Celebrations at the Mohegan Sun Arena on Saturday, December 30, 2023! This winter, audiences will be dazzled by the sheer magic of this limited 7-week U.S. Tour that covers over 70 cities. As the nation's premier family holiday tradition, the Broadway-style production will feature a special contemporary circus show performed by a renowned ensemble of aerial acts, acrobatics, jugglers, skippers, and much more! See storybook characters come to life with an original music score that includes fresh twists on seasonal favorites such as "Winter Wonderland," "Deck the Halls," and "Rockin' Around the Christmas Tree." Drop by the most popular multipurpose arena in Montville, Connecticut, as we bring the sun indoors and light up the stage with award-winning acts! Hurry, these tickets are flying faster than Santa's sleigh! Click that button and secure your spot in this fantastical holiday season celebration. See you under the big top!
"A new set of eyes should be added to my Christmas list … there's no way the stunts I witnessed onstage actually happened as most of them aren't humanly possible," the Dayton Daily News proclaims.
As part of the US Tour, watch holiday storybook characters come to life in Cirque Dreams: Celebrations at the Mohegan Sun Arena on Saturday, 30th December 2023.
For three consecutive nights, the show will amaze audiences with the visual performance featuring various circus acts. Dancers, singers, penguins, toy soldiers, and reindeer invoke the dreams behind a child's eye on Cirque Dreams Celebration's most magical nights. According to both critics and viewers, the whimsical performance is "a show for all ages to enjoy where families can make Christmas memories together."
The event features a world-renowned cast of performers accompanied by an original music score and new takes on holiday classics like "Rockin' Around the Christmas Tree." "Deck the Halls," "Winter Wonderland." This family-friendly play will undoubtedly make you smile as it takes place against a backdrop of fresh sets, backdrops, and plots.
As one of the most influential entertainment franchises, Cirque Dreams has created a variety of live stage productions for Broadway, casinos, amusement parks, resorts, cruise lines, and theater venues across the world. Since 1993, millions of people have seen Cirque Dreams productions worldwide and have been won over by combining the best modern circus performers in the world with exciting choreography and imaginative storytelling.
"This may sound like a very strange night, and it is. But "Cirque Dreams" has the distinct advantage of being like nothing else in town. You truly have no idea what is coming next, which is more than you can say at most repeating holiday shows," the Chicago Tribune shares.
From being crowned "Most Beloved Venue in America" to a seven-time "Arena of the Year" winner, the stage located inside the Mohegan Sun casino resort is the ultimate destination for epic concerts and bombastic live events. The arena facility in Montville, Connecticut, boasts a 30,000 square feet area of configurable exhibition space, making this the perfect venue for extravagant circus acts. Watch the musical splendor of Cirque Dreams: Celebration at 7 PM sharp on December 28th through the 30th at Mohegan Sun Arena! Buy your tickets now!