Mohegan Sun Arena - CT | Uncasville, Connecticut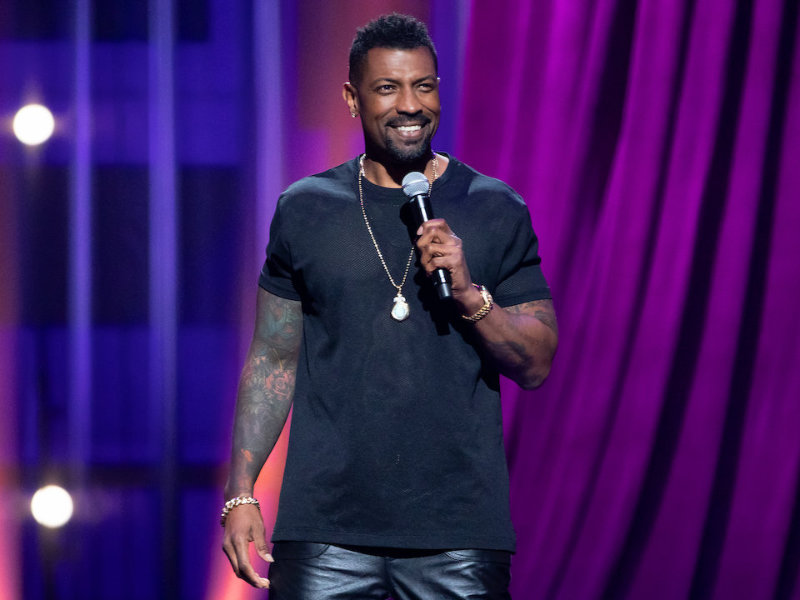 For well over a decade, Deon Cole has been entertaining fans, and now he is coming to do that exact same thing on his "My New Normal" tour with some added spice to heat things up even more. He'll be traveling the nation, hitting up several cities, including Texas, Alabama, Georgia, Ohio, and many others, before wrapping it all up in North Carolina. Cole has an uncanny ability to sell out events, but lucky for you, we've got tickets to the Mohegan Sun Arena on Saturday, December 2, 2023, which is gonna be arguably the best part of the trek. You can grab them right now by clicking the "GET TICKETS" button, but you've got to be quick as they won't be around for long. It's going to be one helluva ride of ridiculously funny jokes, and the only thing missing will be you, so don't waste a single second and reserve your spot before it's too late.
Best known for his role in Black-ish, Deon Cole has seemed to have done it all. He's easily one of the funniest comedians around and also wears his colors proudly as an actor and screenwriter. Born in Roseland, Chitown, in 1972, he spent his early life at Thornridge High School and graduated from Philander Smith College.
His career highlights saw him on the writing team for The Tonight Show with Conan O'Brien and then as a writer for Conan. He, along with the rest of the staff, received two PIMEIME Emmy nominations. He's also appeared on the cast of the Angie Tribeca ABC sitcom Balck-ish and then on the spin-off Grown-ish. As well as appearing on the Netflix series "The Standups, he has also released his own specialcalled Deon Cole: Cole Hearted.
His wealth of experience makes him a formidable force on stage, and that's why people just can't get enough of him. His musings will take you through the inner workings of his mind, which is not only really funny but insightful too. The way he delivers joke after joke with brutal honesty and intelligence is something the industry truly lacks. Not only that, he is unafraid to tackle any taboo topics but does so with a light touch. He's a master of observational humor, and with a highly relatable demeanor, you can bet your bottom dollar that this will be one of the best shows you attend all year.
Of course, no event would be complete without the awesome features and facilities that the Mohegan Sun Arena provides in spades. You can expect some super tantilizing food and beverages on offer and extremely comfrotable seating and you're gonna need it after rolling over with laughter so many times. It also has that special intimate vibe that really helps you connect with the talent.
So now that you know how amazing this show is going to be, why're you still waiting around reading this? Others are already buying up the few remaining tickets, so grab your passes right now before they sell out.