Mohegan Sun Arena | Uncasville, Connecticut
Prepare for a night of electrifying rhythm and Latin flavor as Maluma, the Colombian music sensation, takes center stage at the Mohegan Sun Arena on Saturday, October 7th, 2023. Known for his charisma and unique fusion of reggaeton and Latin trap, Maluma has won the hearts of millions around the globe. His chart-topping singles such as Hawái and Felices Los 4, and unforgettable collaborations with international artists, attest to his innate musical genius. An award-winning artist, Maluma boasts numerous Latin Grammy Awards, symbolizing his outstanding contribution to the Latin music industry. His live performances are renowned as celebrations of music, infusing audiences with high-energy beats and vivacious atmosphere. This night promises an immersive journey into Maluma's world, characterized by powerful rhythms, passionate lyrics, and an insatiable love for music. Ensure your place at this grand spectacle and be part of a remarkable musical experience that will resonate long after the last note has been played.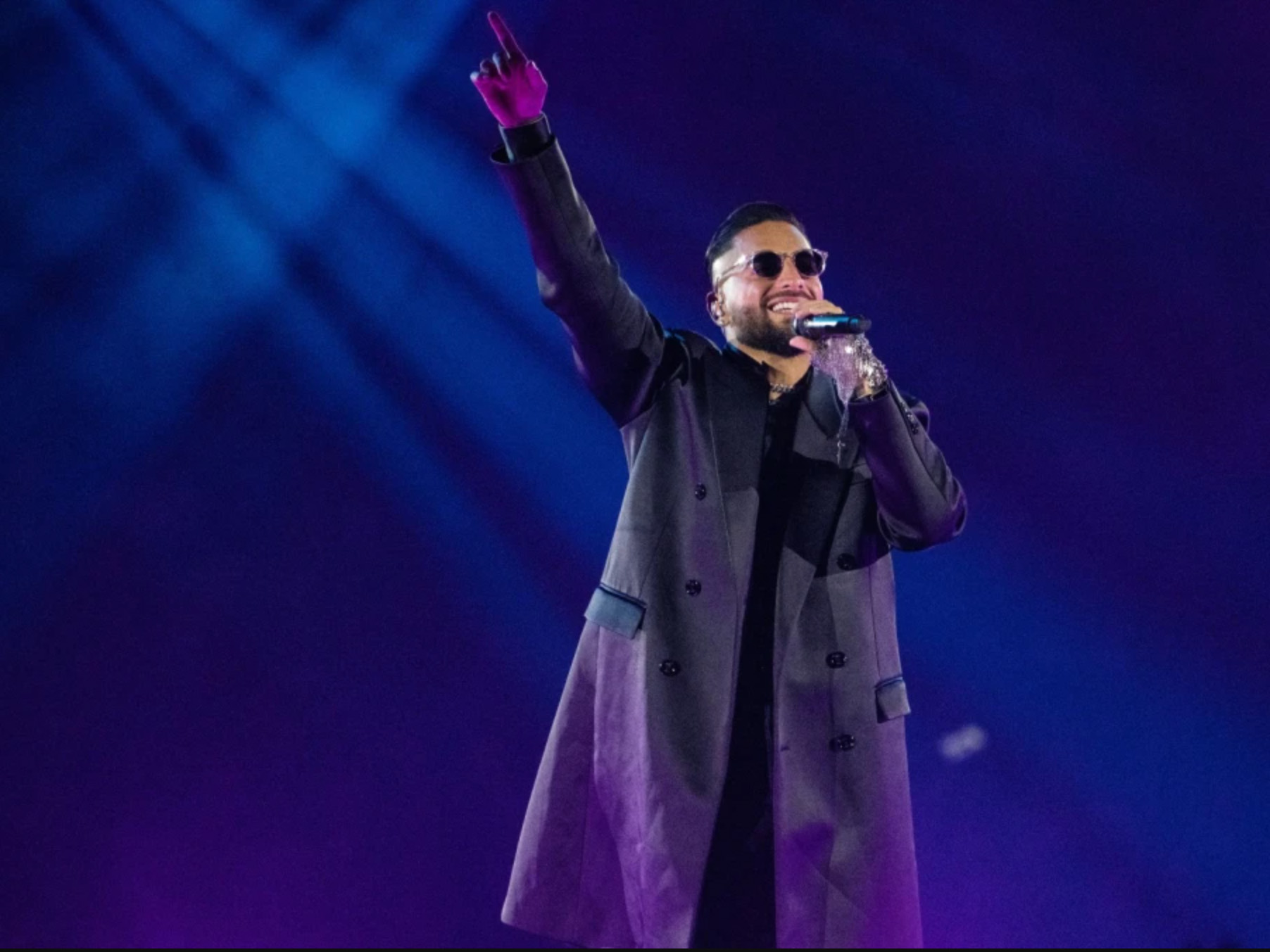 Prepare for an electrifying evening as Maluma, the global sensation in reggaeton and Latin pop, sets the stage ablaze at the Mohegan Sun Arena on Saturday, October 7th, 2023. This charismatic Colombian singer-songwriter is set to magnetize audiences with his infectious music, engaging lyrics, and vibrant stage presence.
Born as Juan Luis Londoño Arias in Medellín, Colombia, Maluma quickly rose to international fame, innovating in the genre of reggaeton and Latin trap and transforming it into his distinctive musical style. His infectious rhythms and engaging storytelling have brought Latin music to the forefront of the global stage, garnering him a loyal fan base that stretches across continents.
His chart-topping hits such as Hawái, Felices Los 4, and Corazón have become anthems for a new generation, blending rich Latin beats with modern pop sensibilities. These songs have not only achieved commercial success but have also resonated deeply with fans, reflecting their experiences and aspirations.
The magnificent Mohegan Sun Arena will play host to Maluma's magnetic performance. In the venue's unique ambiance, fans will lose themselves in the intoxicating blend of Maluma's rhythmic beats and electrifying performance. Expect to be swayed by the pulsating energy that his music injects into the crowd.
Maluma's impact on the music world is indisputable. With several chart-topping hits, multiple Latin Grammy Awards, and successful collaborations with international artists like Shakira, Thalía, and Madonna, Maluma has carved his name in the annals of Latin music. His unwavering dedication to his craft and his ability to connect with audiences have earned him critical acclaim, cementing his position as a significant player in the music industry.
This event provides an exclusive opportunity to witness the enchanting charisma of Maluma live. Secure your tickets now and brace yourself for an evening filled with captivating music, dynamic performances, and a vibrant atmosphere. Join us at the Mohegan Sun Arena on the evening of Saturday, October 7th, 2023, for an unforgettable musical journey that promises to stir your soul and ignite your senses. Prepare to be thoroughly mesmerized by the undeniable talent and remarkable artistry of Maluma as he orchestrates an unforgettable night of Latin music.