Mohegan Sun Arena | Uncasville, Connecticut
He's regarded as the hottest young comedian in North America at the moment! Tickets are selling out, and ladies are catcalling him while he's on stage! Matt Rife will not only make the ladies swoon, and his unique observational comedy will make the crowd laugh out loud! His stand-up comedy's fastest-rising performer, and he's embarking on a massive world tour this 2023 to 2023! Matt Rife's ProbleMATTIC Tour comprises a whopping 115 dates across the world, and he's hitting North America from fall through winter! On Friday, 23rd February 2024, Rife will take over Uncasville, Connecticut, with his stand-up set! Fans can look forward to Rife's iconic punchlines and anecdotes. The Tiktok viral personality has interacted heavily with his fans during the show. So don't be surprised if he suddenly interviews some audience members and roasts them during the show! See Matt Rife light up the Mohegan Sun Arena this winter by scoring tickets now before they're gone!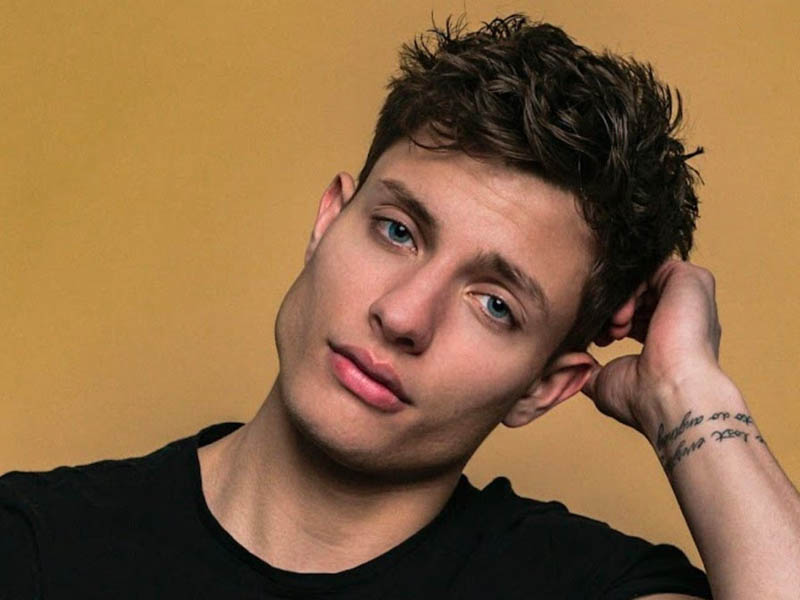 There is no question that stand-up comedy is bringing in a new generation of performers. The seasoned comedians are still killing on in terms of ticket sales and whatnot. Still, the new generation of comics is not only selling out tickets months in advance, but they're also amassing millions of followers on social media. Matt Rife, for example, seemed to come out of nowhere. With 14 million followers and hundreds of millions of views on Tiktok, Rife is quickly becoming one of the fastest-rising stars in stand-up comedy. However, he's not really an overnight success type of story. Like most comedians, the 27-year-old performer has paid some dues and started from the bottom.
At 15 years old, he was already performing stand-up comedy. Over the years, he made his rounds on the local comedy scene. He made his TV debut as a comedian when he joined the comedy improv series, Wild 'N Out, led by Nick Cannon. For two seasons, Rife became the token white guy surrounded by a majority of black comedians. Rife also appeared on MTV's The Challenge: Champs Vs. Stars. Two years later, he joined Bring the Funny, where he advanced to the Semi-Final Showcase. In 2020, he performed at the ATL Comedy Arts Fest Volume 2.
Rife has developed a massive following on social media, which explains why the young comedian decided to self-produce his stand-up specials, Only Fans, in 2021 and Matthew Steven Rife in 2023. His burgeoning success resulted in the major talent agency, Creative Artists Agency, signing him in 2022.
Rife's material often revolves around various topics that a typical 20-something-year-old can relate to. He often discusses relationships, sex, and race, and often makes fun of "wokeness." The performer is well-known for his excellent writing, but he's also remarkable when it comes to thinking on his feet. Recently, he made headlines when his show in Fresno, California, sold out less than 30 minutes after the opening of ticket sales. Meanwhile, his stop in Uncasville, Connecticut, is now a two-night spectacle due to public demand. If you're keen on seeing the fuss on Matt Rife, you should quickly score your tickets to his show at the Mohegan Sun Arena now!