Mohegan Sun Arena - CT | Uncasville, Connecticut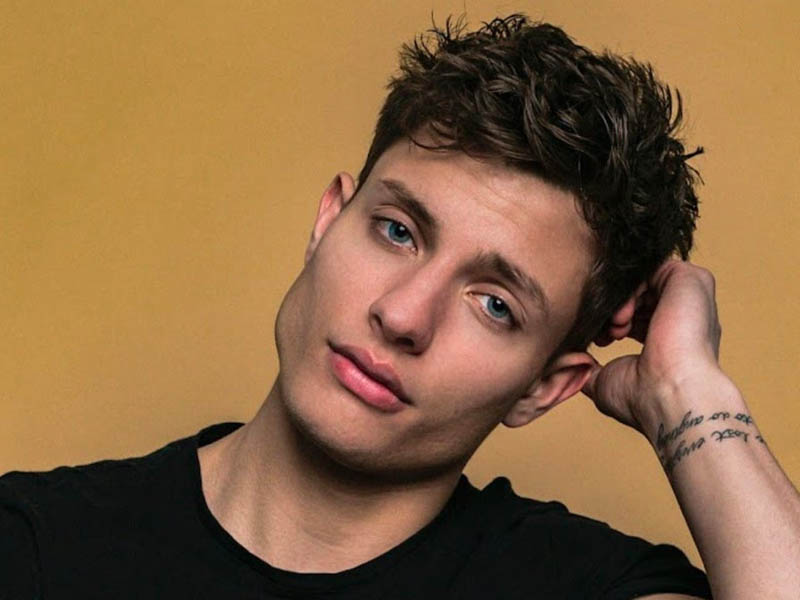 Everybody's handsome funnyman Matt Rife is currently selling out shows across North America for his ProbleMATTIC Tour. Reports are that tickets are fully booked in a matter of hours! So here's some great news! Matt Rife is extending his tour all the way to the spring of 2024 due to popular demand, and tickets are still available! Matt Rife reportedly sold out his record-breaking four shows at the Mohegan Sun Arena in Uncasville, Connecticut! But lucky for you, the 27-year-old comedian will come back to the 10,000-capacity arena on Saturday, 24th February 2024! Fans can look forward to Matt Rife's hilarious bits as he shares his opinions on woke culture, relationship struggles, breakups, ethnicity jokes, and many more! His currently regarded as the hottest comedian of 2023, so if you want to catch him at the Mohegan Sun Arena this upcoming spring, you better secure your tickets now before it's too late!
Viral TikTok star and stand-up comedian Matt Rife has definitely conquered the comedy world. His stand-up shows are going viral on the Internet. At the moment, he's clocking in over 260 million likes across social media platforms and over 15.6 million followers on Tiktok. As a young comedian, he has undoubtedly used the Internet to his advantage. Rife's ProbleMATTic Tour, originally set for the summer of 2023, became the talk of the town. For instance, his stop at the Mohegan Sun Arena turned into a four-day affair in the summer. That's why he's coming back in February 2024 to deliver more shows to his fans in Connecticut.
During his stand-up set, fans can look forward to a plethora of highly-relevant jokes. Matt Rife often brings in a younger audience due to his relatable humor. He may be young, being a member of the Gen-Z generation, but he's considered a stand-up comedy veteran. Rife first began performing his bits in local comedy clubs at 15 years old. This is why he's not afraid to "go there" when he delivers his material. Some of his most iconic bits included gay vs. lesbian parents, comparing disabled people to transgender, pentecostal problems, and kidnapping black Jesus.
Some of his more unforgettable jokes are directed toward "woke" culture, interracial couples, and some dark humor. Moreover, Rife often makes fun of himself - acknowledging and making fun of white privilege, as well as his good looks!
The ProbleMATTIC Tour follows Rife's string of comedy specials, which were all self-produced and self-released. In 2021, he released his first special Only Fans, followed by Matthew Steven Rife in 2023. He also recently dropped another comedy special titled Walking Red Flag. In less than two weeks, the comedy special, which was uploaded on Youtube, has garnered over four million views.
Last year, Rife signed with the massive talent agency Creative Artist Agency. With a major firm behind him, his immense comedic talent, and his social media popularity, he's set to become 2023 and 2024's hottest comedian. Moreover, his ongoing ProbleMATTIC tour keeps selling out shows and adding more dates that people have lost count!
So hurry and secure your tickets to his Mohegan Sun Arena show on Saturday, 24th February 2024, by clicking on the Get Tickets link!