Mohegan Sun Arena | Uncasville, Connecticut
If you have been scrolling on Tiktok this past few years, chances are you have seen clips of Matt Rife's stand-up skits. He is undeniably witty, and his hilarious banter with the audience is a gem to witness. Add this to the fact that he is attractive inside and outside, with emphasis on the "outside." But seriously, that is just a plus point to his comedy. He can light up the room with only a microphone and his crowd work (audience conversation) skills. This means that his skits are usually impromptu and result from him roasting a person from the audience. He is the fastest-rising comic of today, and there is so much to expect from this dreamy comedian. This year up until the next, Matt will spread fun worldwide as he commences his "Matt Rife: Problematic Tour." See him at the Mohegan Sun Arena on February 25, 2024. Tickets from his shows sell out fast, so you better get yours now!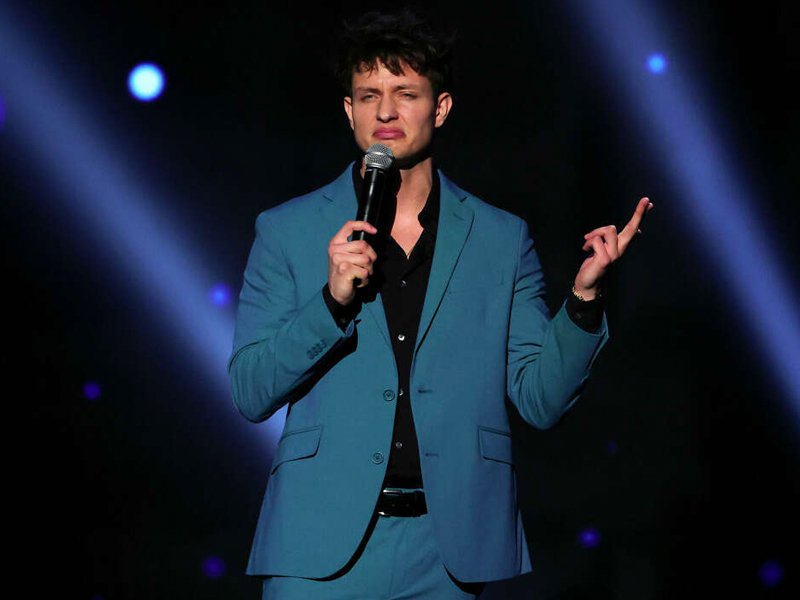 Matt Rife is today's fastest-rising stand-up comedian. He has found a way to ace the game, and this is through his quick wit, incredible timing, flawless crowd work, and charisma. He is one of the most followed comedians on social media sites today. His videos are constantly viral because of his hilarious audience interactions. Each of his videos averages about five million views, and his upward trajectory has yet to stop anytime soon.
Matt was born in Columbus, Ohio. However, he did not grow up there. Most of his childhood was spent in North Lewisburg, Champion County, Ohio. He grew up raised by his mother, stepfather, and grandfather. He lost his father when he was only a toddler and primarily had his grandfather as his father figure. He began his career in comedy at only 15. Before pursuing stand-up, he started as an actor. He first appeared on Disney shows, having minor roles. In 2014, he first appeared on three episodes of the web series Average Joe as Danny. This was followed by another minor role in the Disney XD TV show Gamer's Guide to Pretty Much Everything as Doyle O'Doyle. Other shows he appeared in are Brooklyn Nine-Nine, and Fresh Off The Boat. In 2021, he was a lead character in the TV show Burb Patrol as Alex, a security guard. On the other hand, the movies he was in are Room 236, Stalked by My Doctor: A Sleepwalker's Nightmare, The Elevator, and Death Link.
In 2020, the dreamy comedian was among those many performers who capitalized on the use of Tiktok. He uploaded funny clips during his shows as he began performing live stand-ups. His unique approach to comedy, giving more importance to crowd work, became the talk of the town. Also, he caught more attention because of his good looks. That same year, he worked as a writer for the ATL Comedy Arts Fest, Volume 2. In 2021, his self-produced and self-written special entitled Matt Rife: Only Fans came out. He posted the filmed special on his Youtube channel and has garnered ten million views. He followed this up with Matt Rife: Matthew Steven Rife this year.
The well-loved comedian is on the road this year, which will continue the following year. This is for his most extensive tour yet, the "Matt Rife: Problematic Tour."See him at the Mohegan Sun Arena on February 25, 2024. Buy tickets now before they sell out!