Mohegan Sun Arena - CT | Uncasville, Connecticut
EVENT RESCHEDULED TO FRIDAY 15TH MARCH 2024. Originally Friday 17th November 2023. All original tickets are still valid!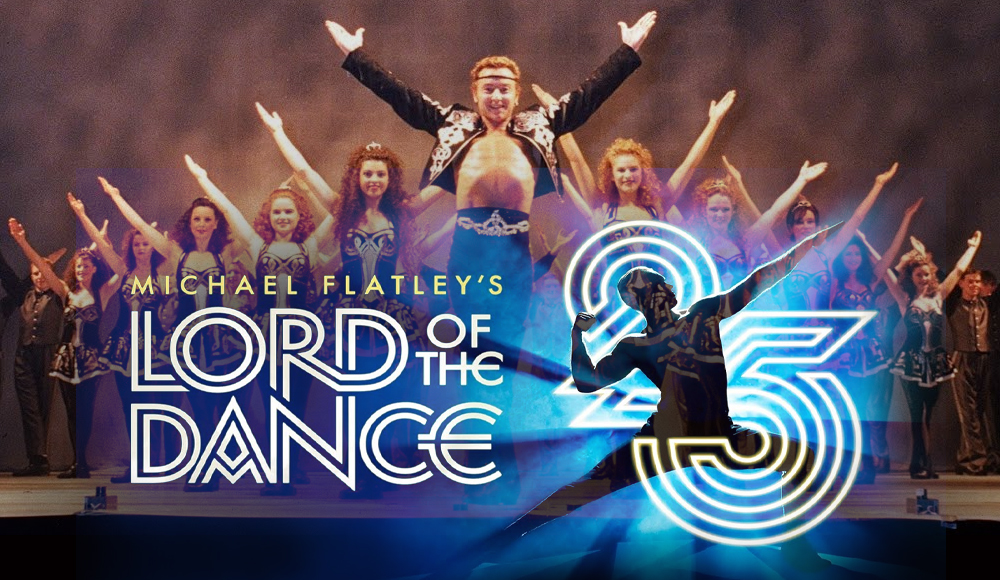 Irish-American dancer Michael Flatley is staging his acclaimed Lord of the Dance musical show's 25th anniversary. Since 1996, the dance extravaganza has been dazzling audiences around the world for its blend of energetic Irish dance numbers, original scoring, stories, and ability to tingle the senses. Dubbed one of the most successful touring dance productions in history, the man is set to stage its glory as he celebrates his masterpiece's 25th year. This US leg is an extension of the celebration that began in Europe last year. This time around, the spectacle is heading back to Connecticut, hitting the stage at Mohegan Sun Arena on Friday, November 17th. This special run isn't a mere replica of its previous tours. Promising new costumes, choreography, and cutting-edge technology, Lord of the Dance is evolving as it celebrates its big milestone. So, get ready to witness its majestic celebration, 25 years of Lord of the Dance, by booking your tickets now!
In 1996, Michael Flatley debuted the world premiere of his "Lord of the Dance", rooted in a dream of staging dance shows made for arenas. 25 years after its world premiere in Ireland, the show became one of the world's most successful touring productions to exist. Kicking it off with "Cry of the Celts" as a little spirit soon finds the Lord of the Dance, as seen by over 60 million people across the globe, Flatley's masterpiece is definitely one for the books.
Flatley once said, "Everyone in the world will tell you, 'No, it can't be done," Known as a former star from "Riverdance", the man dared to reinvent and elevate Irish dance with new rhythms, body movements, and contemporary influences. "Every time I hear that, I know I'm close to success," the man concludes. 25 years since his world premiere of "Lord of the Dance", it surely was one heck of a success.
Flatley and his producers promise that the anniversary trek isn't a mere replica of its previous shows. This time around, they're bringing in new costumes, set designs, and choreography, matched with cutting-edge technology, effects, and astounding lights. It's bound to be a celebration worthy of the show's acclaimed status.
A man of many talents in pursuit of his dreams, Flatley's masterpieces go beyond his signature dance acts. He's also engaged in a flute album, film, and other various TV appearances. Last year, he debuted his feature film "Blackbird" with a message to both his fans and critics. "There's no shame in failure," he shared on The Late Late Show. "The only shame, as I see it, is in not getting up and trying . . . Go for it!"
A resounding message in Flatley's work is his pursuit of making dreams come true. As Lord of the Dance celebrates 25 years of reinventing Irish dance for the global stage, he's a man deserving of all the love and recognition. In 1998, he received the highest folk-related honor, a National Heritage Fellowship, from the National Endowment for the Arts. In 2011, he was inducted into the Irish America Hall of Fame by Irish America.
A man of passion, grit, and dreams, Michael Flatley is proud to share his biggest milestone on the big stage. Don't miss out on Lord of the Dance's 25th anniversary by booking your tickets now!