Mohegan Sun Arena | Montville, Connecticut
This fall, the illustrious Paul Anka is bringing his critically-acclaimed show across the U.S.! The celebrated singer-songwriter and prolific balladeer has blessed fans with his originals and covers since the '50s. This 2023, he's bringing back one of his highly-regarded signature shows, Anka Sings Sinatra! The tour, comprising 15 dates across North America, kicks off in October and will extend to 2024! On Saturday, 4th November 2023, Anka will make a coveted stop in Uncasville, Connecticut! Fans can look forward to an incredible production showcasing Sinatra's hits, such as "My Way," "Fly Me to the Moon," "The World We Knew," "Somethin' Stupid," and many more! This fantastic show will light up the Mohegan Sun Arena and pay homage to one of the world's greatest music artists, Frank Sinatra! If you're keen on experiencing this fantastic concert, you should quickly score tickets now by clicking on the Get Tickets link before it's too late!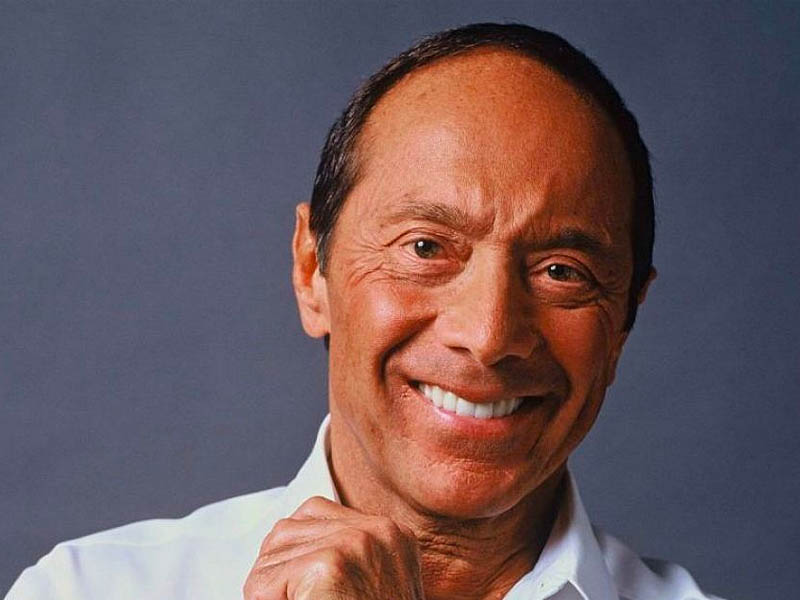 Paul Anka has been dominating the airwaves since the 1950s. The Grammy Award-winning singer-songwriter from Canada has belted out several classic hits, such as "Diana," "Put Your Head on My Shoulders," "Lonely Boy," "I Love You Baby," and many more. In 1957, he dropped his breakout hit, "Diana," and gained worldwide acclaim. The single topped the Billboard Hot 100 and peaked at number 2 on Cashbox. Apart from topping the charts in the U.S. and Canada, "Diana" also went to the top in Australia, Belgium, the Netherlands, and the UK. The record reportedly sold over nine million copies worldwide. After his phenomenal breakthrough, Anak dropped several more successful singles in the '50s, such as "I Love You, Baby," "You Are My Destiny," "Crazy Love," "Put Your Head on My Shoulder," and another number 1 single, "Lonely Boy."
In 1960, Anka released several iconic studio and compilation albums, such as Paul Anka Swings for Young Lovers, Big 15, Volume 2, Remember Diana, Life Goes On, and more. These efforts spawned several hit singles, including "Puppy Love," "Hello Young Lovers," "The Story of My Life," "Goodnight, My Love," and countless others. He also wrote the English lyrics for Frank Sinatra's hit, "My Way," he recorded the song and released it as a single. Anka's incredible talent as a singer-songwriter has also earned him several opportunities to release theme songs for feature films. He released the song "Lonely Boy," which was featured in the film Girls Town. During the 60s, Anka also began acting in a number of projects. In 1959, he starred as Jimmy Parlow in Girs Town. During the 60's and '70s, he scored numerous roles in films and TV shows like Make Room for Daddy, the Kojak, Valentine's Day, and Look in Any Window, among others.
During the '70s, Anka established himself as one of the most influential and prominent figures in music. Having emerged in the '50s, he continued to release incredible hits twenty years after his breakout single. In 1974, he once again topped the Billboard Hot 100 with the song "(You're) Having My Baby." This hit was quickly followed by another sensational track, "One Man Woman/One Woman Man." Both songs were spawned from Anka's self-titled 1974 album, which sold over 500,000 copies in the U.S.
With over 900 songs under his helm and 60 million albums sold, it is not an overstatement to say that Anka is indeed one of the greatest singer-songwriters of our time. And you can see him perform live this fall by securing tickets to his show at the Mohegan Sun Arena!