Mohegan Sun Arena - CT | Uncasville, Connecticut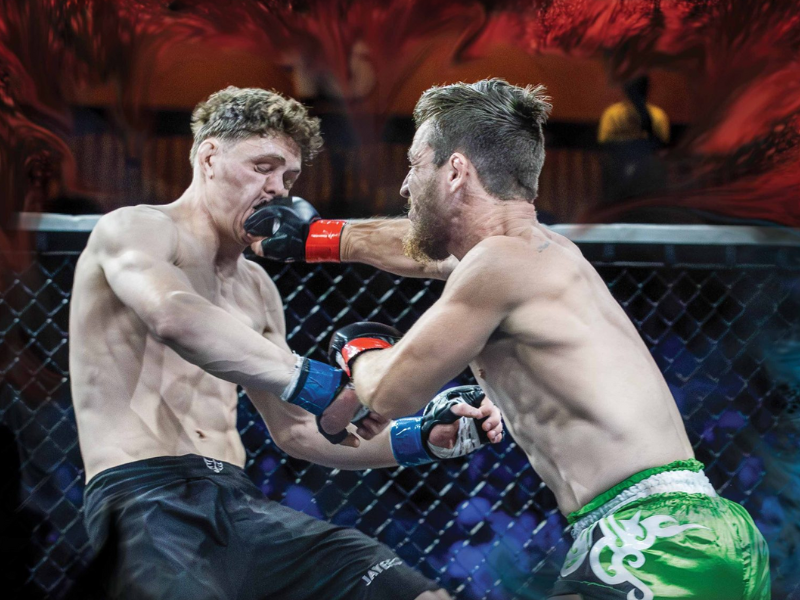 Connecticut, are you up for the challenge? Rally together as Reality Fighting returns to the Mohegan Sun Arena on Saturday, January 6th of next year, for a series of grappling super fights. For one night only, watch New England's longest-running MMA event that continues to entertain fighting enthusiasts around the country - and each year, the improvement never ceases! Emerge victorious as both professional and amateur wrestlers on the card are welcome to come back once again to face each other in the cage. With a configurable exhibition space, the Mohegan Sun Arena is hands down the most spacious multi-purpose arena in all of Montville, making this the best venue to host the whopping five-and-a-half hours of back-to-back fights! Remember: Doors open at 5:00 PM, but the main event featuring experienced MMA fighters will start at 8:00 PM, so don't be late. Ready to throw a few kicks and punches? Hook those tickets today while you still can!
Brought to you by the North American Grappling Association (NAGA), New England's top MMA Promotion is visiting the Mohegan Sun Arena featuring professional MMA, amateur MMA, and grappling super fights.
"At the last few Reality Fighting events, we have included grappling matches. These matches can only have a winner if there is a submission. If there is no submission, the match is a draw. This format has created many intense, exciting matches that the fans love," the NAGA official page shares.
Initially named Rhode Island Vale Tudo, Reality Fighting has been around almost as long as NAGA itself. Beginning almost thirty-five years ago, the card featured two future UFC stars, Tim Sylvia and Jorge Rivera. "In more recent times, fighters such as Matt Bessette, William Knight, and Joe Proctor have used Reality Fighting as a step to get the call to the majors. We are happy to have been a part of their journey."
Busy on that day? Don't worry if you can't make the fights in person! Reality Fighting will be streamed live and available for purchase as Video On Demand, with details soon to be posted on their social media accounts. Links, along with the complete fight results, will also be uploaded for the public.
Check out the complete schedule for the event down below to plan your day accordingly:
Doors open at 5:00 PM
Submission matches will begin from 6:00 PM to 8:00 PM
Professional MMA fights start at 8:00 PM
Event concludes at 11:30 PM
Stay tuned for more information on their website as they update it from time to time! In addition, the official Grappling Card for Reality Fighting at the venue will be posted a few days prior to the event.
The Mohegan Sun Arena is one of the largest multi-purpose arenas situated in the Uncasville area of Connecticut. With a spacious venue, this facility is truly the best place to host the fighting event that will have people all over the nation swarming to Montville! This is an all-ages show, so don't hesitate to call your friends up for a Saturday night hangout that will hype up the town. Buy your tickets today!