Mohegan Sun Arena | Uncasville, Connecticut
Tool is going to be bringing their unparalleled sound on tour for an incredible run of shows that are sure to please every single fan out there. They promise to perform a high energy, mind blowing set that will leave you floored and begging for more. They have become well known for packing out venues across the nation, and with pure musical bliss and stunning visuals, this tour is bound to sell out at a rate never seen before, so be sure to grab your tickets early right here and now. The process is super simple; just click the "GET TICKETS" button and follow the simple prompts. No real fan will want to miss out on any of this action, and talent this hot doesn't wait around for anyone, so for the memories that you will look back on for a lifetime, make sure you get yourself to this event when it comes to the Mohegan Sun Arena on Friday, November 10, 2023.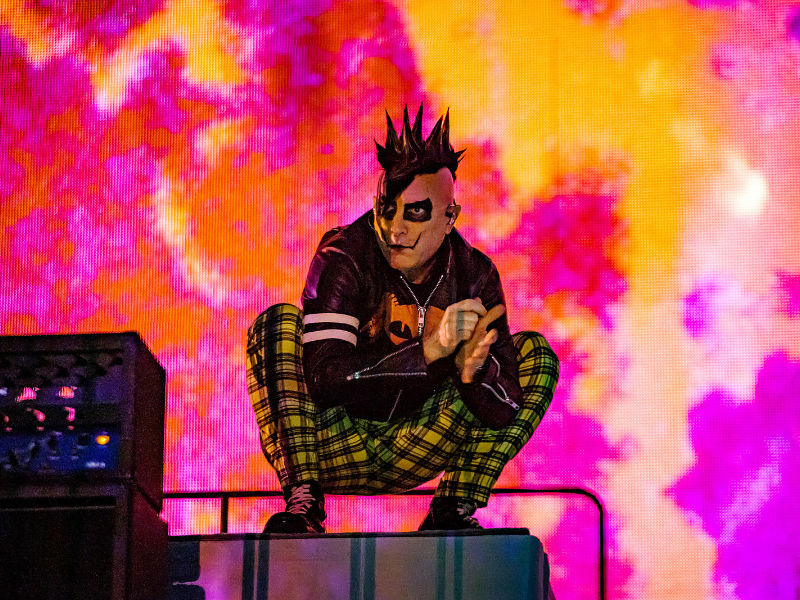 Since their inception in 1990, Tool has been thrilling audiences with their special brand of metal. They are currently comprised of Maynard James Keenan on vocals, Adam Jones on guitar, Danny Carey on the drums, and Justin Chancellor on bass.
Over the years, they have given fans one of the best experiences both live and on recorded media, to the point of winning four Grammy Awards, performing at concerts around the world, and topping the charts in several different countries.
Combined, they have created one EP, one boxset, and five incredible studio albums that include "Undertow" (1993), "Ænima" (1996), "Lateralus" (2001), "10,000 Days" (2006), and "Fear Inoculum" (2019). Their music features a distinct style and can be found experimenting with different types of sounds that include several different instruments from world music and the visual arts that evolve with every release.
All of their albums have had a significant impact on the game since their debut, which allowed other bands to break into the scene. to their latest incarnation, "Fear Inoculum," which has been well received by critics. Prior to their fifth album, the band had managed to sell over an estimated 13 million albums worldwide, and they show no signs of slowing down.
Part of their charm and the reason why fans love them so much is because they are heavily involved in visual art as well. Their live shows are a true masterpiece, with the band's visuals and clever soundscapes thrilling audiences around the world. There is a lot work that goes into creating their shows and non of them are ever repeated twice. Their previous tours have seen them travel the world, including headlining major festivals such as, Lollapalooza, Coachella, Download Festival, Big Day Out, and so many more.
Now they are back at it again, with a 26 date tour that will see these phenominal artists bring all those special things that fans love to the Mohegun Sun Arena. All the fans are going to be there, and so should you but you need to secure your tickets now before they sell out. So don't delay a single second and act now right here on this website.