Mohegan Sun Arena | Uncasville, Connecticut
If you're looking for some excellent progressive music, you should check out this highly-acclaimed British quintet! Sensational rock band Jethro Tull is set to deliver an outstanding live performance in Uncasville, Connecticut! On Sunday, 29th October 2023, the Grammy Award-winning band will be showcasing their biggest hits and fan favorites, such as "Living in the Past," "The Witch's Promise," "Sweet Dream," "Aqualung," and many more! Apart from older hits, avid fans can also look forward to a myriad of new songs from Jethro Tull's latest album, RokFlote! Early this year, the band gave fans a glimpse of what's to come from their upcoming album by releasing the lead single, The Navigators." The band has a fully-packed year with countless performances in the U.S. and Europe. So If you're keen on seeing this iconic progressive rock band light up the stage, then hurry and grab tickets now to this rare appearance at the Mohegan Sun Arena before it's too late!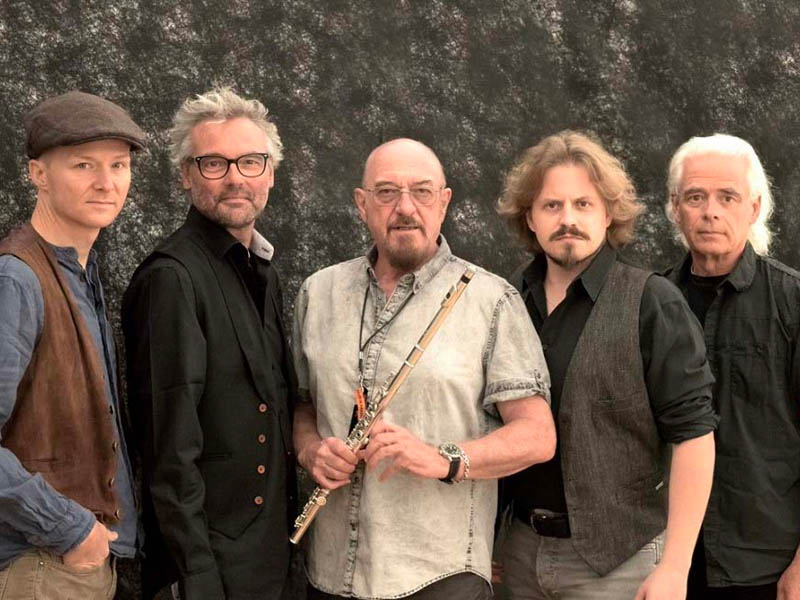 British rock quintet Jethro Tull has been releasing iconic hits since 1976. The highly-acclaimed group has been revered by fans and critics for their blues-jazz rock fusion. Jethro Tull's genre-defying efforts have continuously kept fans engaged. They have also slowly transitioned into progressive rock music, with elements of folk, hard rock, blues, and more. The band has become adept in handling various instruments, including the Hammond organ, flute, balalaika, and the folk-rock favorite, acoustic guitar. In 1968, the band dropped their debut album, This Was. The record made a breakthrough into the U.K. chart, landing at a cool number 10. The album also performed moderately well on the U.S. chart, peaking at number 62.
In 1969, the band released their sophomore effort, Stand Up. This time, the album tore into the Billboard 200's Top 20. Over in the U.K., the album topped the mainstream chart, thanks to fan-favorite singles, such as the number 3 U.K. hit "Living in the Past," and "Bourée." The following year, Jethro Tull made their TV debut on Top of the Pops to promote their third album, Benefit. The band performed the record's lead single and Jethro Tull staple, "Witch's Promise."
By the early '70s, the band had slowly incorporated progressive rock elements into their music. This transition became evident in the band's 1971 album, Aqualung. Often regarded as the best album of Jethro Tull's career by fans and critics, it became their best-selling effort after selling over seven million copies worldwide. Aqualung spawned hit singles "Locomotive Breath" and "Hymn 43." The album also featured two new band members, bassist Jeffrey Hammond and keyboardist John Evans.
Jethro Tull's vast discography is a testament to the band's plethora of musical ideas. The band has often evolved and blended new music elements with each studio release. Ultimately, their five-decade career has resulted in 23 studio albums and 33 highly-regarded singles.
The band recently released their latest album, RökFlöte, in spring, which was preceded by three singles, "Ginnungagap," "The Navigators," and "Hammer on Hammer."
If you want to experience Jethro Tull's remarkable live music, you better secure your passes now to their show at the Mohegan Sun Arena! Tickets are now up for grabs!